Congratulations:
To Francene Andresen and Athena for their third place finish in masters level obedience.
To Cathy Fleury and psych who were number one Rottweiler in agility at the AKC national in Orlando this weekend and placed 18th out of all 20 inch dogs.
Ronnie Bizer and Gypsy for their seventh place finish in open  obedience classic.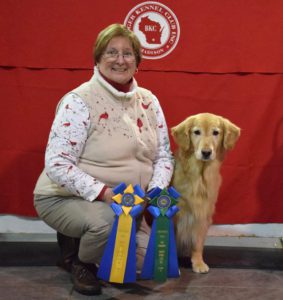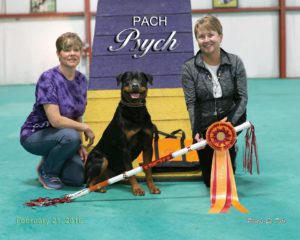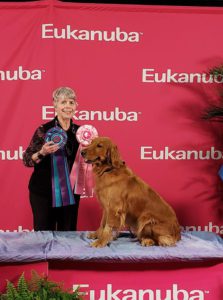 Photo: Francene and Athena from Badger Kennel Club December 2018. Cathy and Psych earning PACH 2016 (photo by Scott Persky). Ronnie and Gypsy at 2018 Nationals in Florida with their ribbons (photo by Nancy Youngen).