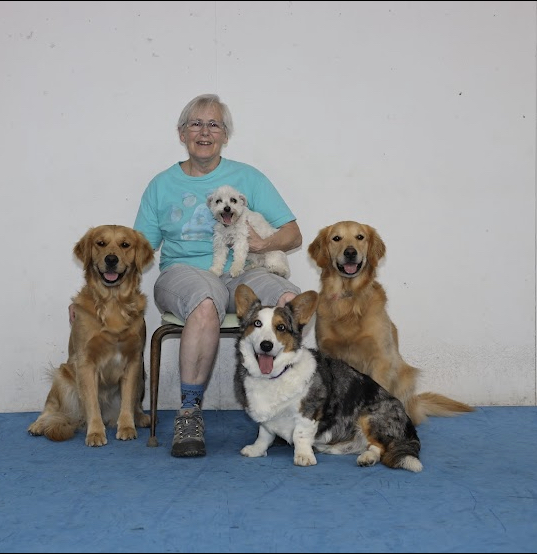 Nancy has been training dogs for over 40 years in a variety of disciplines, along with successfully training and showing horses in dressage at the Grand Prix level for over 20 years.
Over the years, Nancy's personal dogs have reached the highest levels of recognition in obedience, rally, agility, tracking and conformation:
Sealyham Terrier, UD, TDX
Cesky Terrier, UD, MX, MXJ
2 Rottweilers, CDX, TDX
Maltipoo, CD, BN, MX, MXJ
2 Cardigan Welsh Corgis, both of whom earned an Obedience Trial Champion (OTCH) title, along with 15 UDX legs, 2 OGMs (Obedience Grand Masters) and 2 MACH (Agility Champions)
2 Golden Retrievers – one Golden as an OTCH and multiple agility titles, while the other is just beginning her career.
Nancy is looking forward to adding a new Corgi to her family soon.
An incredible amount of time, energy and money goes into this training. Why does she do it? Because Nancy loves the relationship she has with her well-behaved dogs and she will be able to teach you to do the same.