The Latest from Kanosak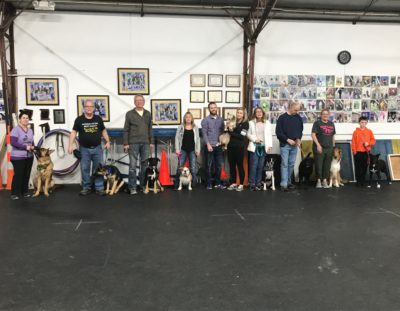 Congratulations to Our March Graduates!
Congratulations to the graduating beginner class. Keep up the good work. Proud faces in this photo of owners and their dogs. Current class of CGC graduates. Congratulations on your new title! Congratulations to our Wednesday night advanced puppy class grads. A special shout-out to all who passed the AKC...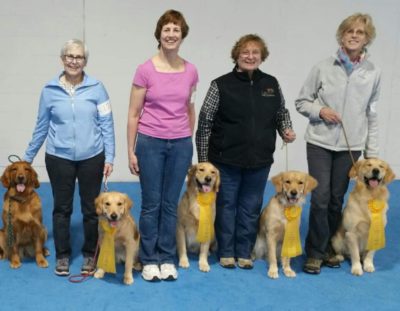 Guess Who Passed the CCA?
Check out this wonderful group of Kanosak goldens who passed their CCA on March 10! From left to right: Gypsy, Nancy, Andie, Carolyn, Hunter, Francene, Airen, Leslie, Rex CCA is a conformation assessment done by the breed club. Dogs are measured in all areas of conformation and scored using the...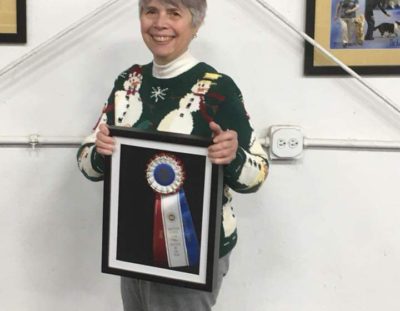 Ronnie Awarded Breeder of the Year for Rally Events
Our own Ronnie Bizer received a special recognition from AKC. They have recognized her as 2018 Breeder of the Year in Rally Events due to the large number of RAE dogs that she has bred. Kanosak's Wild Ride is the most recent RAE. Thank you Taxi for helping!