The Puppies are Here!
Parker and Echo are the proud parents of a litter of 7 girls and 2 boys, born June 24. Everybody is happy and healthy.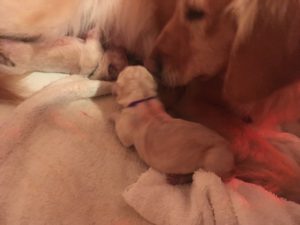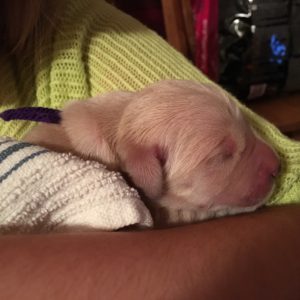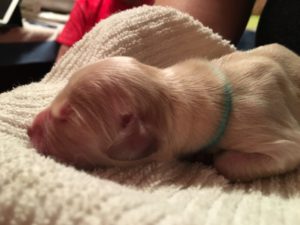 Introducing Kanosak's Mountain Call NA OAJ CGC
Echo is a wonderful example of a multi-faceted Golden Retriever. She is a happy girl who is willing to do anything you ask of her. She wants nothing other than to do everything you want her to do, as long as she is with you. Her tail never stops wagging! She loves people and is fantastic with children. She is a joy to live with because of her on/off switch. We have multiple dogs and a cat in our home and she gets along with them all.
She has been shown in agility, traveling well in the car. She is able to travel long distances for agility trials and still qualify with multiple 1st places at those trials. She has a youthful and playful personality, and loves to run. She learns quickly and is flexible enough to work successfully with multiple handlers. As fast as she is in the agility ring, she is just as happy to sit beside me with her head on my lap while I work on grading my school papers.
Echo stands at a hair under 22 inches at the withers and weighs 50 pounds. She has a level bite and excellent black pigment. She is a balanced dog with good bone structure. She is medium gold in color, with a moderate straight coat that dries quickly.
Our goals with Echo are to continue working toward her Masters Agility and Therapy titles.
Echo's Certifications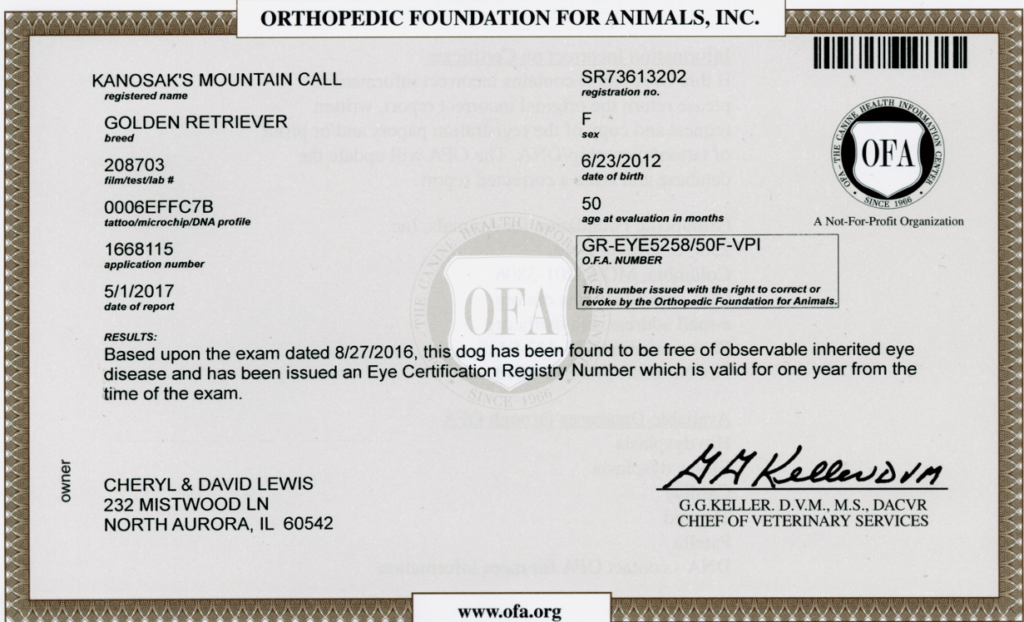 Echo Eyes
Echo's Pedigree
Introducting CH/U-CH Rhythm's Dat Knight on Bourbon St. VCD3 UD BN RE TDX AX AXJ CGC
Great pedigree, moderate boy, Very biddable, exudes breed temperament, very strong headpiece, nice pigment, nice rear, and clean mover. He is currently working on obtaining his JH and UD titles. He currently has two legs toward his UD each with a 1st place. He has been shown in a handful of AKC shows. The 1st was when he was 17 months and he won his class of 7 at a specialty under Judge Nancy Talbot. He also won his class of 5 at two other days that weekend. The 2nd was recently where he placed 3rd in open at the Golden Retriever Central Regional. Since then he went Reserve a the GRCI Speciality and at one other show. He had a semen analysis done three months ago and it was excellent!
Parker's Highlights:
TD at 9 months of age
TDX at 18 months
RE and CD at 2 years
CDX, AX, AXJ at 2½ years
Parker's Certifications
Parker's Pedigree